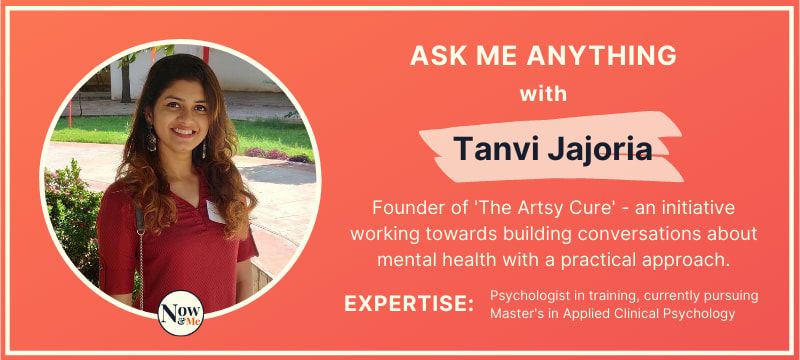 Ask Me Anything with Tanvi Jajoria on August 9, 2020
@tanvijajoria97 is a Psychologist in training, who is currently pursuing her Master's in Applied Clinical Psychology. She is also the Founder of 'The Artsy Cure' - an initiative working towards building conversations about mental health with a practical approach and how expressive arts can be a way to introspect, reflect and heal oneself. She is an artist, too.
Feel free to take her opinion and advice on mental well-being, wellness, health, and art that has been bothering you. It is an open discussion!
You can post your questions below by August 8, 2020 (Saturday).
@tanvijajoria97 would be answering them right here on this thread on August 9, 2020 (Sunday).
Asking questions shows strength, not weakness.
🧡 Ask away and stay informed! 🧡