For your good days, bad days & everything in between
This is your
safe space.
You don't have to fight
your battles alone
When you feel like nobody's there to listen and nobody
understands, you can come here.
Countless things on
your mind?
Here's a community of people ready to listen with open minds
and kind hearts - no shame, no judgement.
Keep it lowkey
Be Anonymous
We care
Join our community
We're also pocket sized.
Take us with you!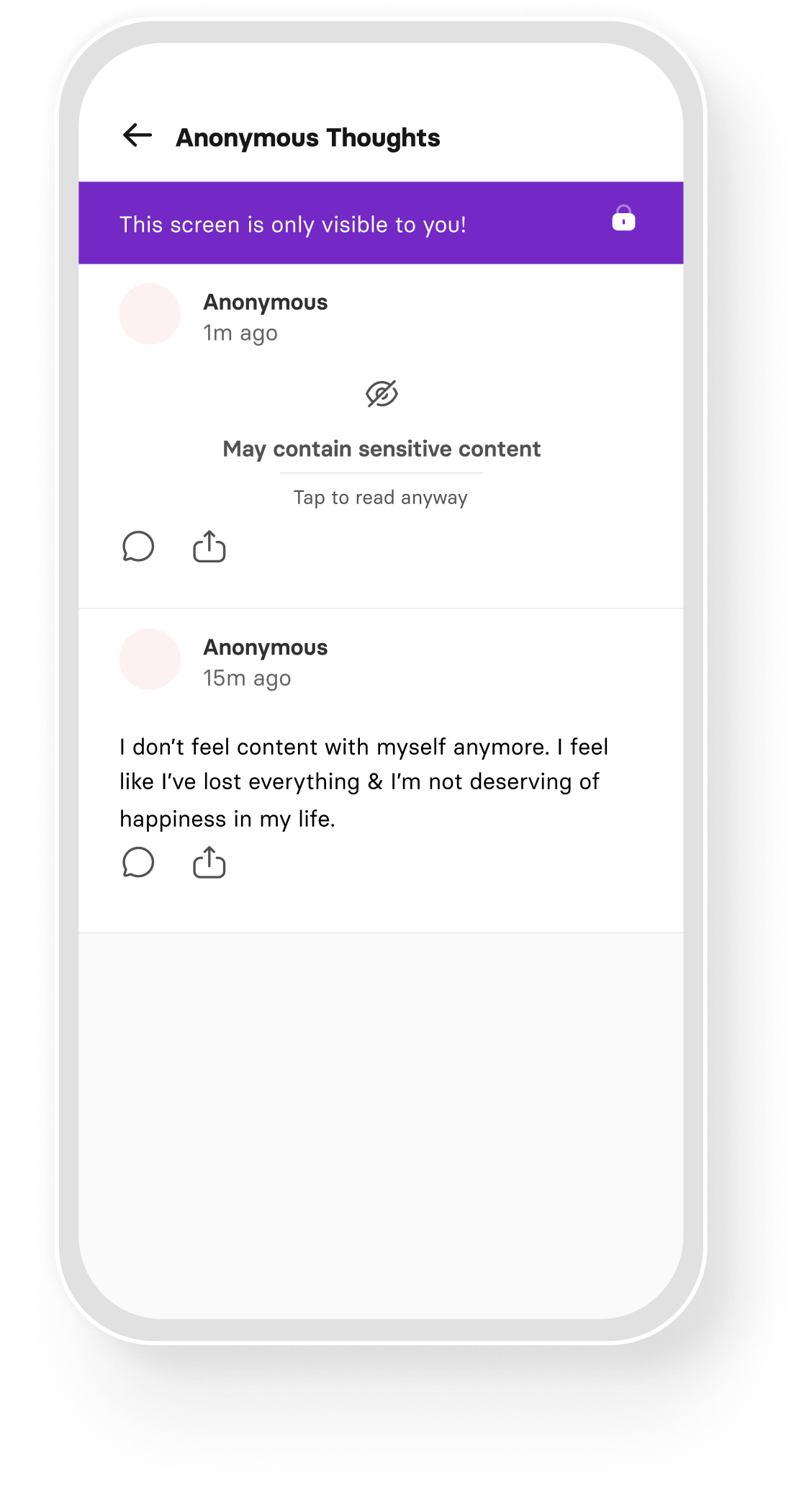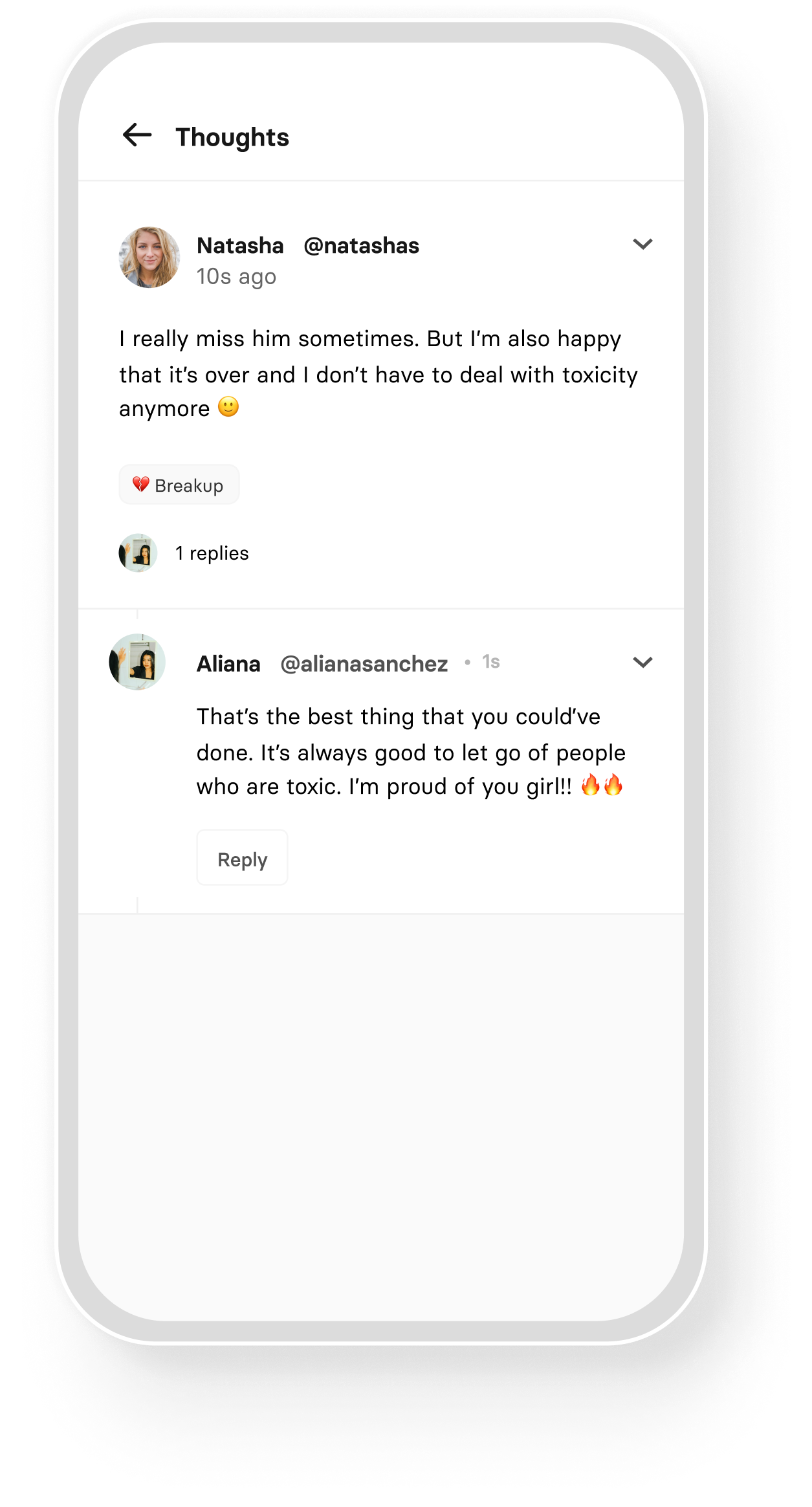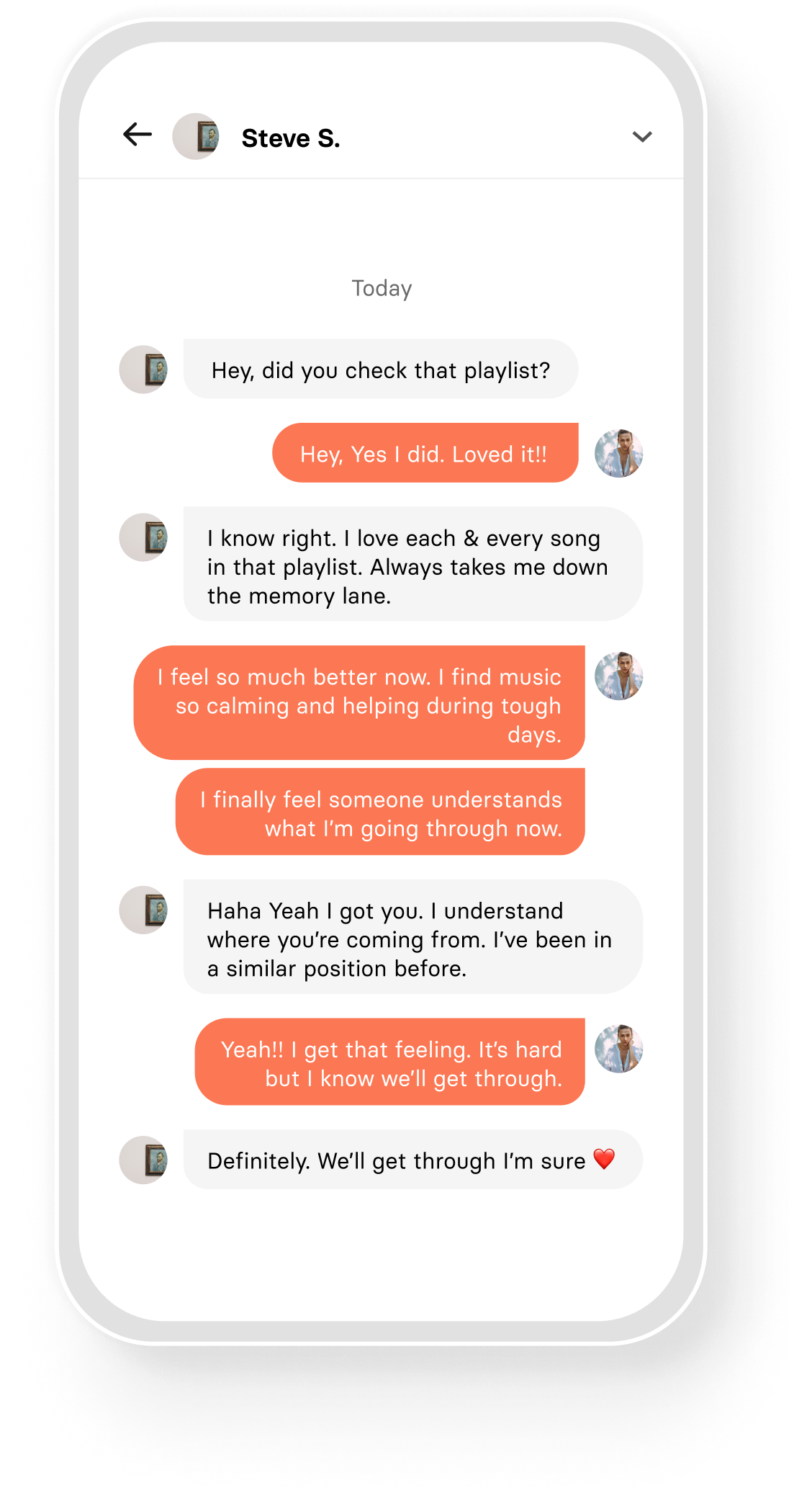 Loved by millions around
the world
180+ countries and counting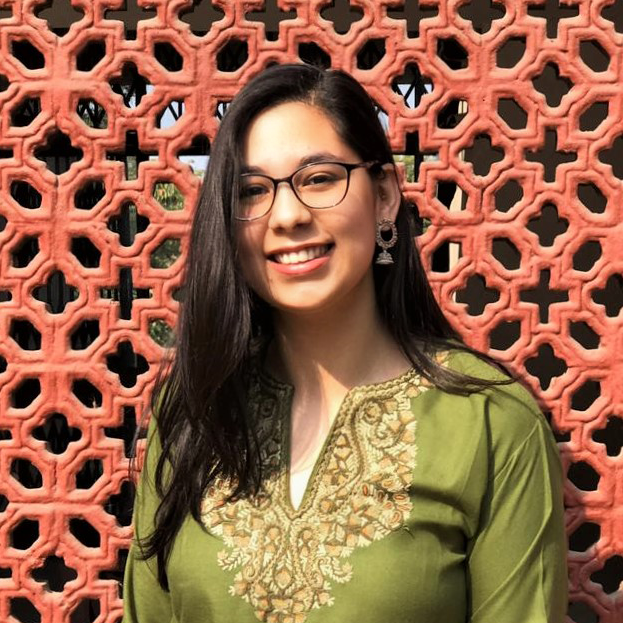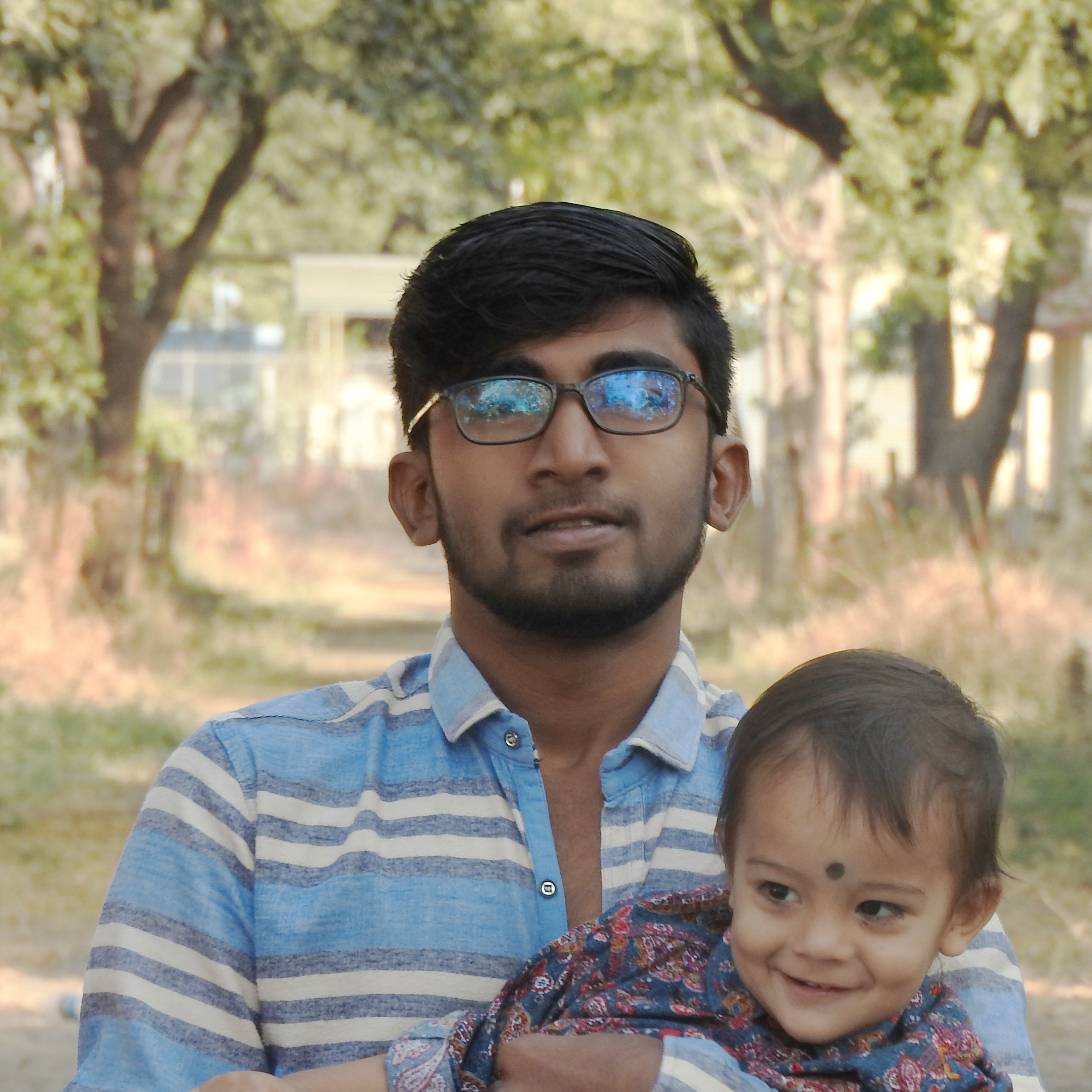 If no one judged you, would you
Talk about how you
really feel?