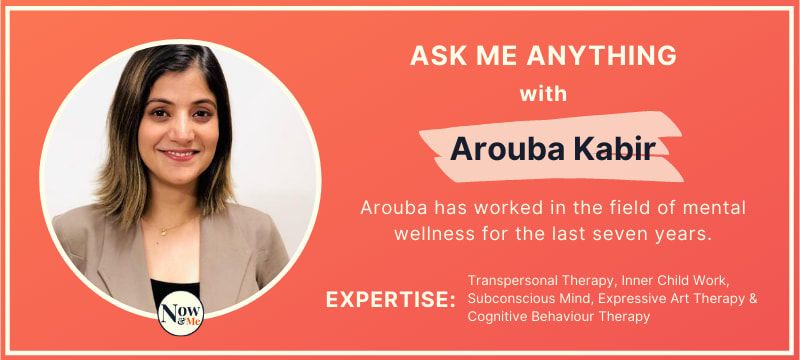 Ask Me Anything with Arouba Kabir on July 26, 2020
@aroubakabir has worked in the field of mental wellness for the last seven years with an expertise in Transpersonal Therapy, Inner child work, Subconscious mind, Expressive Art therapy & Cognitive Behaviour Therapy and has provided consultations to thousands of individuals spanning patients of chronic illness, students, couples, children, corporates-with the simple aim of holistic rehabilitation and curating unique experiences for my clients.
Feel free to take her opinion and advice on mental well-being and wellness owing to the pandemic that has been bothering you. It is an open discussion!
You can post your questions below by July 25, 2020 (Saturday)
@aroubakabir will be answering them right here on this thread on July 26, 2020 (Sunday)
Asking questions shows strength, not weakness.
🧡 Ask away and stay informed! 🧡