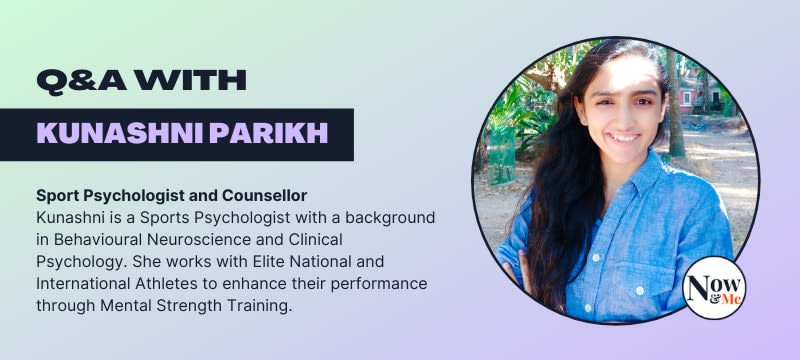 Q&A with Kunashni Parikh on January 20, 2021.
Hello Now&Me Fam, we're proud and super happy to announce our 1st Q&A of the new year-2021 with Kunashni Parikh! ⭐️
Kunashni is a Sport Psychologist with a background in Behavioural Neuroscience and Clinical Psychology. She works with Elite National and International Athletes to enhance their performance through Mental Strength Training.
She uses an understanding of the mind-body relationship to help individuals improve their overall well-being.
🆒 Fact : Kunashni has been the former Vice-Captain and Goalkeeper for the Junior India Football Team and the Goalkeeper for Vancouver United Football Club in Canada. She is also passionate about the Neuroscience of Mental Well-being and how the Brain affects our Mood and Performance.
This is a FREE & open discussion!
You can post your questions below by January 19, 2020 (Tuesday).
Kunashni would be answering them right here on this thread on January 20, 2021 (Wednesday).
Asking questions shows strength, not weakness.
🧡 Ask away and stay informed! 🧡
—
If you would like to speak to a professional privately, you can refer to the list of professionals mentioned here: https://nowandme.com/resources/experts
—
Share this with a friend who might need it!