When we talk about motivation we think it is as simple as eating a piece of cake. This is why reading motivational quotes on Instagram and Facebook when we have no one to talk to is very simple, but finding the right motivation to change your life, change jobs, get out of a relationship, learn new skills or anything can be much harder than it looks. This is when motivational podcasts can fill the gap. With the help of some of the best podcasts for motivation and productivity, you can light up a spark that can help you achieve the best and biggest goals of your life. Some can also help you find happiness with friends, family, or work life. Below we have listed some of the best podcasts to listen to for motivation. There are thousands of podcasts available, but we have made it simpler for your to choose from. With these, you can never go wrong. In fact, listening to them can make things better for you.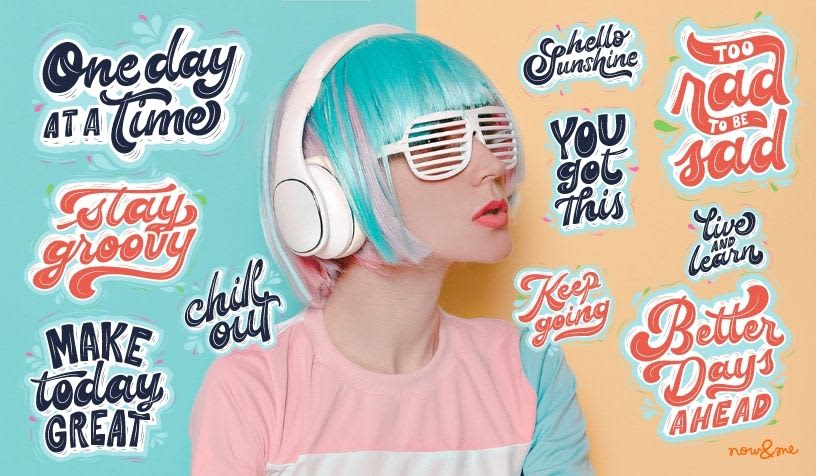 The Best Podcasts to Help Motivate You
1. Daily Boost: We all want a life coach. Sadly, a lot of us can't afford one. But with this podcast, you can easily track your goals. The anchor, Scott Smith gives out daily lifestyle and motivational tips to keep you on the right track all your life. What is his advice? It's clear, concise, and funny, and it's perfect for everyone. He promotes you to stay motivated 24/7 and his episodes are as short as 10 minutes. Great way to start your day, huh?
2. Cautionary Tales: Everyone loves a good true story. All the podcasts for motivation and especially this one gives you true stories about big past mistakes and helps you learn valuable life lessons from them. The host, Tim Harford, smartly points out human tendencies and corrects the mistakes made by us.
And let's be honest, we all love a taste of the past? ;)
3. Good Life Project: A lot of motivational speakers do the interview parts as well. They ask others for their advice and to share stories. So, one of the best motivation podcasts available online, with Jonathan Fields, you will find the best interviews, covering different fields to increase your knowledge.
Too motivational! Each episode gives you someone new and more famous. Therefore, helping you find your best life.
4. The One You Feed: The host, Eric Zimmer, interviews scientists, researchers, authors, leaders, spiritual teachers, and psychologists about things that can help you feed your desires. Therefore creating a better life.
5. Against the Odds: We can be very resilient. This is why hosts Mike Corey and Cassie De Peco share stories of someone who has overcome big challenges in life. These two can help you find the best or the worst situations.
Therefore, you will be able to realize that humans can come out of the most extreme situations as well.
6. TED Health: Some of us bought TED Talks. So, TED Health can give out the best advice from the best experts. Here, you will find cutting-edge research and top experts. Therefore, you can learn about medical breakthroughs and more.
7. WorkLife: A lot of us love working in the office. This is why we need to make all the office work count. The host, Afam Grant has some deeply interesting and successful professionals. They help make your sucky work life, 'not so sucky.'
Here you will also find tips on how to not suck. (We all need a little bit of this)
8. Happier: Gretchen Rubin wrote a book called, The Happiness Project. And now she wants to help everyone find true happiness with her online podcast. Forced happiness is not real. This is why Gretchen helps break down this toxic happy topic.
9. How to be a Better Human: This is an all-rounder. From relationships to mental wellbeing, this motivational podcast will help you find all aspects of self-improvement.
10. Deeply Human: This is a joint venture podcast between BBC and American Public Media. So, all the information is well researched. Here you will be able to motivate human behaviors and feel personal growth in yourself and it also teaches you how to adapt to different habits.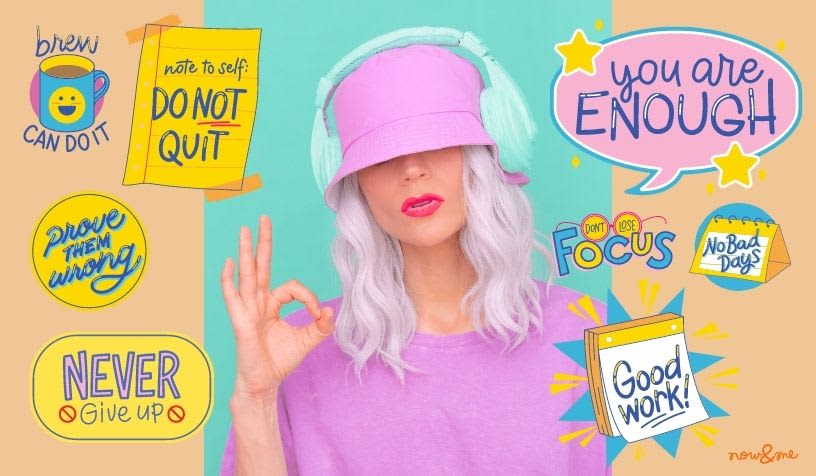 11. Meaningful Work, Meaningful Life: For people who start and stop listening to podcasts, this is a great one. In this, you will find good wisdom, from different varieties and the best leaders and entrepreneurs. You also get key points on the site to choose from anywhere.
12. Women Inspiring Women: Melanie Mitro offers you lessons on how to start the most successful business and develop a creative passion for anything. In the end, you make a lot of money. So, make sure to listen to this one-of-a-kind motivation podcast.
13. Oprah's Super Soul Conversations: Oprah Winfrey has a lot of perks, one of them being great and having a famous guest list. This podcast has the most influential celebrities, such as Lady Gaga, Cheryl Strayed, and more. Giving you the most important life lessons.
14. The Science of Success: With host Matt Bodnar, you get access to a lot of experts. This podcast has the biggest neuroscientists to business owners. Therefore, you get a scientific view on finding motivation and success in life.
15. The Marie Forleo Podcast: This podcast gives you incredible tips. Here you will find discussions on how to have creative business communications. This podcast has helped many find purpose and manifest in destinies.
16. The Michelle Obama Podcast: We all love the Obama family! So, with a podcast handled by an optimistic, and warm person like Michelle Obama and sturdy major figures, be sure to have your heart and mind relaxed at all times.
17. How to Fail: Nobody likes to fail. This podcast is led by successful author, Elizabeth Day. Here you can learn stories of failure and inspire yourself to be better and not repeat the same mistakes.
18. Reasons to be Cheerful: This podcast is led by a British politician, Ed Millinband and commentator, Geoff Lloys. With this podcast, you can learn about current affairs and global events, with a positive eye. We are sure this podcast will give you hope.
19. Optimal Living Daily: This is a prosaic podcast. It has a simple, yet effective concept to help you with your daily lifestyle activities. It has everything, from relationship advice to financial advice.
---
Share Your Favourite Podcasts on Now&Me
So, I'm sure a lot of you will go and listen to some of these podcasts for sure. You can easily find the best podcasts on Spotify for motivation because why not make and learn the most out of our lives. After this, you can also join our platform Now&Me and sign up with us to discuss and share the important things you learned. In addition, others can give you some self-therapy tips. It doesn't get better than this!
---
FAQs
1. What is the Psychology of Self-Motivation?
The main psychology behind motivation majorly depends on the person itself. A person has self-motivation when they have a goal. And it is important to have thoughts of achieving those goals. If you have a goal and still you don't have the motivation to complete it, it means you lack the proper knowledge of that topic. There is an old saying, a goal without planning and proper execution is never achieved. So, to be completely motivated, you will need to select a goal and analyze yourself according to it
2. What Should I Listen to for Motivation?
The internet has made it so much easier for people to find motivation. There are thousands of online motivational podcasts available to be listened to. All of them cover different fields, ways, and methods on how to achieve the best version of oneself.
3. Can a Podcast Change Your Life?
Yes, for sure. With the vast number of podcasts available nowadays, anyone can find the answer to their problems easily. Whether it is the financial sector or a love problem. To truly change your life, you will need to carefully listen to and analyze the solutions experts give in their podcasts.