Breakups are always hard. Whether you're the one doing the dumping or the one getting dumped, it is a whirlwind of emotions that always requires some time and care to get over. The words of friends can only offer a little bit of comfort. Something I always turn to when I'm missing an ex or feeling lonely, is music. There is nothing like the empathetic healing powers of some pop music to heal the hurt in your heart.
Although everyone is unique and is bound to like different genres of music, nobody can deny that screaming to some poppy breakup jams as you're trying to get over a past relationship is almost as good as therapy.
10 Breakup songs to get over your ex
1. Since U Been Gone // Kelly Clarkson
A classic, Since U Been Gone is sung by heartbroken people around the world since 2004. Kelly Clarkson very aptly lays down how her ex manipulated her and how she even fell for his "Stupid lovesong", but now that he's out of her life, Clarkson is flourishing. This song shows us that sometimes, ending things with toxic people is better for us in the long run. Once they're gone, our lives take a turn for good.
2. Sorry // Beyonce
An anthem by our queen Beyonce. Sorry is for everyone who has ever had to deal with the pain of being cheated on. When your partner betrays you, there are a variety of emotions that you go through. Thoughts like 'what did I do wrong?' 'Was it my fault?' are very common when dealing with infidelity. Sorry is a reminder that it's not our fault that our partners weren't faithful. The onus of apologizing doesn't rest on the party that has been wronged.
3. New Rules // Dua Lipa
That feeling of wanting to get in touch with someone who has hurt you and taken advantage of your kindness, you still miss them. New Rules is the song you need to listen to in moments like those. Dua Lipa states a set of rules that you MUST follow to distance yourself from that toxic ex that doesn't deserve your time or energy.
4. Good 4 U // Olivia Rodrigo
Olivia Rodrigo's debut album has become a quick staple in everyone's heartbreak playlists. Although young, Rodrigo perfectly captures the angst that comes with a breakup. Often, being the bigger person is the better thing to do. Sometimes though, you need to be petty and get your emotions out. Screaming along to Good 4 U and cursing your ex for moving on too quickly is perfectly okay.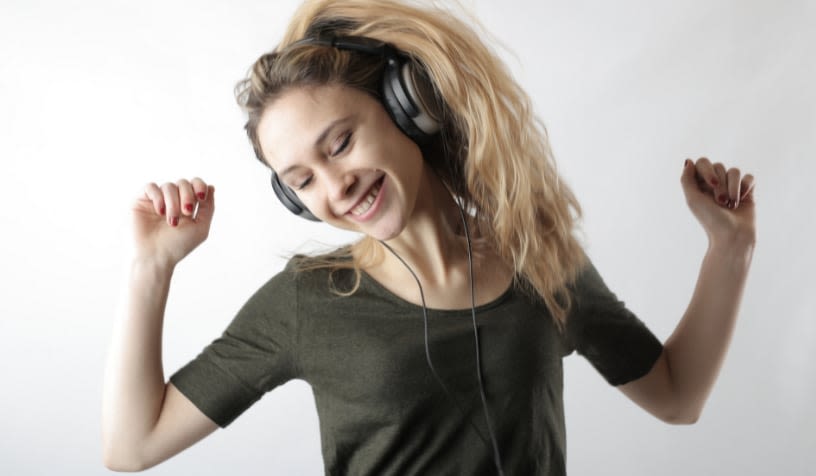 5. Love Yourself // Justin Bieber
The perfect song about those manipulative exes, who only cared about themselves. Love Yourself holds resentment in a fun poppy song. Oftentimes we are advised to let go and move on, this song is for those moments when you remember how badly your ex treated you. Being with someone who only prioritizes themself is exhausting. Beiber perfectly puts the emotions one feels when the rose-tinted glasses come off.
6. We Are Never Ever Getting Back Together // Taylor Swift
This one is for those on-again-off-again toxic relationships where you keep falling for the same old routine. When you finally decide to take that step and put yourself first, this song is the one you need to listen to. It is acceptable to miss your ex and the fun but also to be firm with your decisions. Going your separate ways and finding your happiness is the most important thing when getting through a breakup.
7. I Will Survive // Gloria Gaynor
Released in 1978, this evergreen song has been in the hearts of everyone who thought that their lives were over after an awful breakup. Gaynor expertly takes you through the emotions that come to a head when the breakup is still fresh. Once the fear and codependency leave, it's time for you to survive. Put your ex in their place and tell them to get right out the door. Then, when they eventually come back, stay strong and persevere; survive.
8. Thank U, Next // Ariana Grande
An R&B hit Thank U, Next has a permanent spot on all our playlists since day 1. Ariana Grande is well known for her repertoire of love songs, so the release of this single was a pleasant surprise. Thank U, Next is a great reminder that sometimes in life, relationships don't always work out. It's okay to start over and try again. If not this person, maybe the next one is your soulmate. You won't find out unless you move on and give it a chance.
9. Irreplaceable // Beyonce
Another one by Queen Bey, the intro to Irreplaceable is embedded in the minds of every 2000s kid. Hearing the cold hard truth that nobody is irreplaceable might be a bit of a sting to some, but to others is an excellent reminder that nobody that has hurt them needs to be a part of their life. Life is too short to be with people who don't see your value, replace them and surround yourself with people who love you and see your worth.
10. Truth Hurts // Lizzo
The icon of self-love, Lizzo has a number of great songs when it comes to breakups. Truth Hurts is just one of her many odes to self-love. Even when you're crying crazy, you're still a bad b*tch. That's the message that Lizzo sends across in her 2019 hit. The truth may be bittersweet, but it's a great tool to get away from people that hold you back from your full potential.
Share With Now&Me
Music heals the wounds of a broken heart. So we encourage you to join our community and share the music that speaks to your heartbreak, and find comfort in the collective support of others who have been through similar experiences.
Now&Me provides a safe and supportive platform to connect with experienced mental health and self care professionals who can offer you guidance and support.
Our peer community is welcoming, non-judgmental, and inclusive, creating a warm and supportive environment to share your thoughts and feelings.
You can interact with like-minded peers or seek guidance from experienced experts like therapists and life coaches, instantly. What are you waiting for? Download for FREE!