"...and when I am older, I will be so much stronger, I'll stay up for longer!"
As and when you grow up, your priorities tend to change, along with your perspective about so many things and so many people around you. When I say that change is the only constant, I also realize that adulting is inevitable, and things will change, for better or worse!
Adulting is a way of living where you ought to be more responsible than ever to be able to live a quality life in terms of your socio-emotional and physical well being. In the middle of being all responsible and figuring out ways to achieve your dreams, there may be times when you'd probably feel clueless about what you're doing with your life, also known as a midlife crisis, or you may also feel like taking a pause, wanting everything to stop for once, or even time travel in the future where all of your dreams would have come true!
At Now&Me, we can only promise you that you're not alone, and adulting is part of life! Here are a few adulting 101 quotes from our users that sum up what adulting can really feel like:
101 Quotes on Adulting
1. Adulting doesn't mean being productive 24x7, so we'd suggest you to dance your way up to the bed <3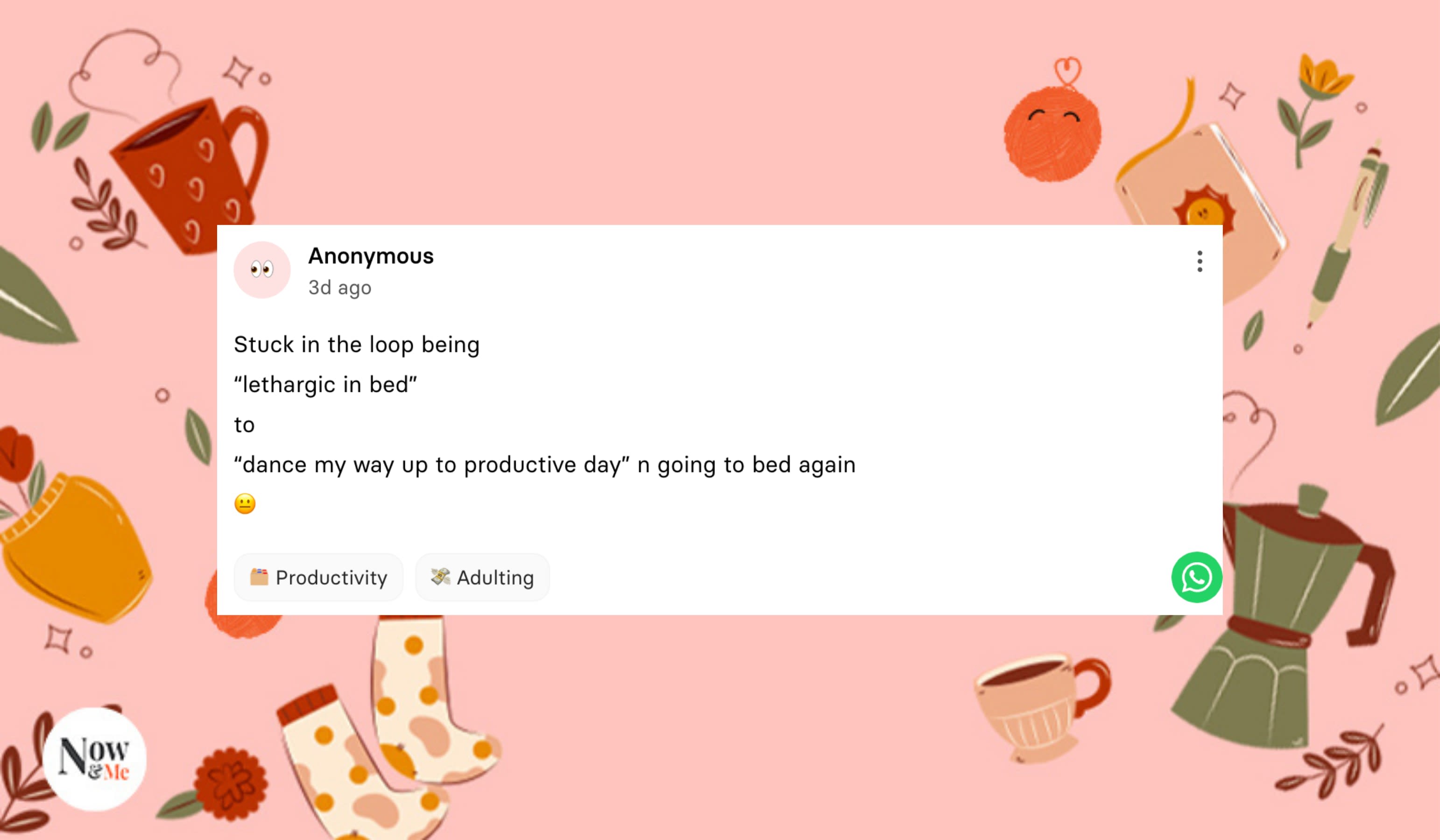 2. Adulting starter pack - investments, a lot of investments!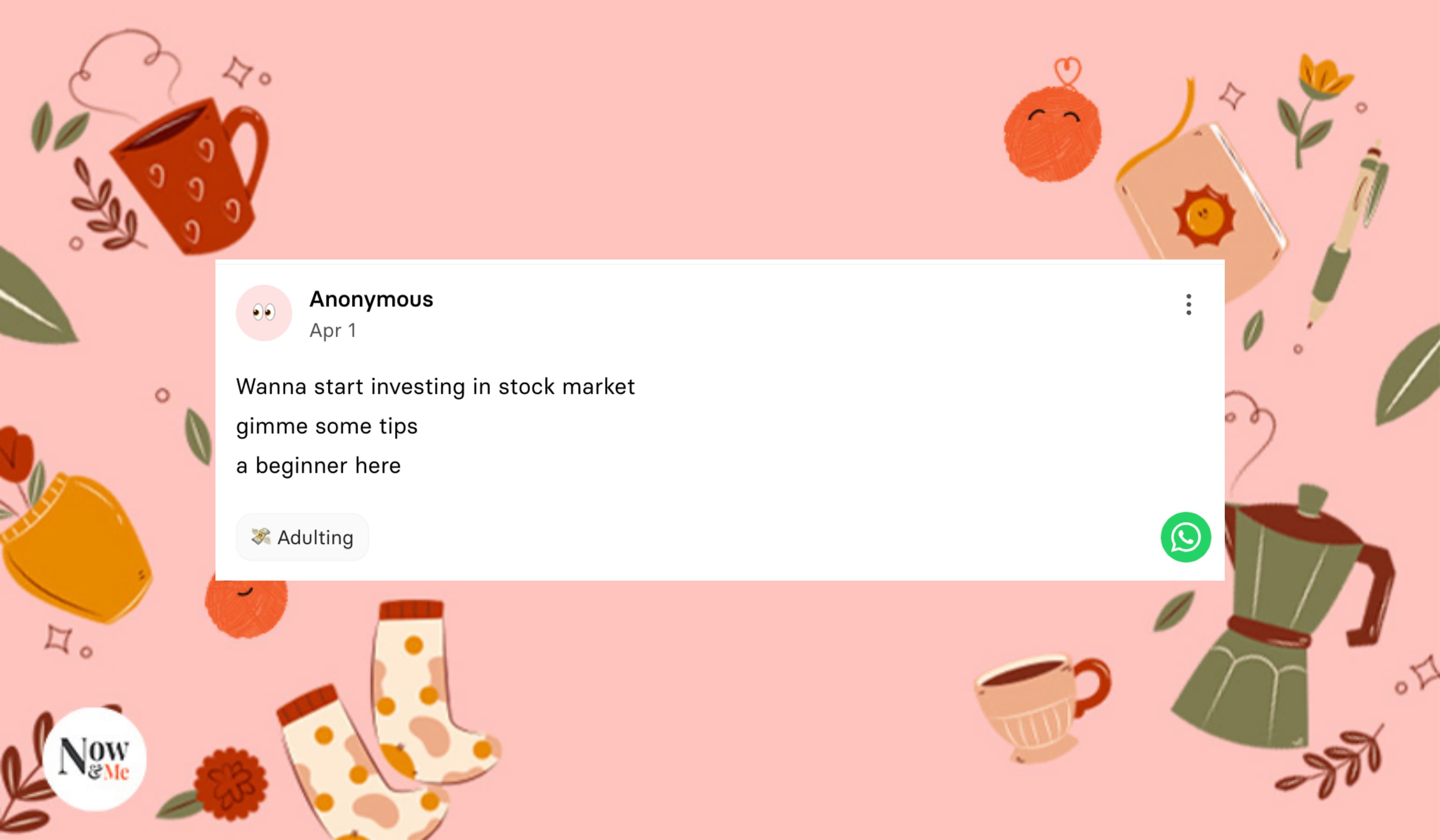 3. Trust us, it isn't a race, and you can walk the path of your life at your own pace :)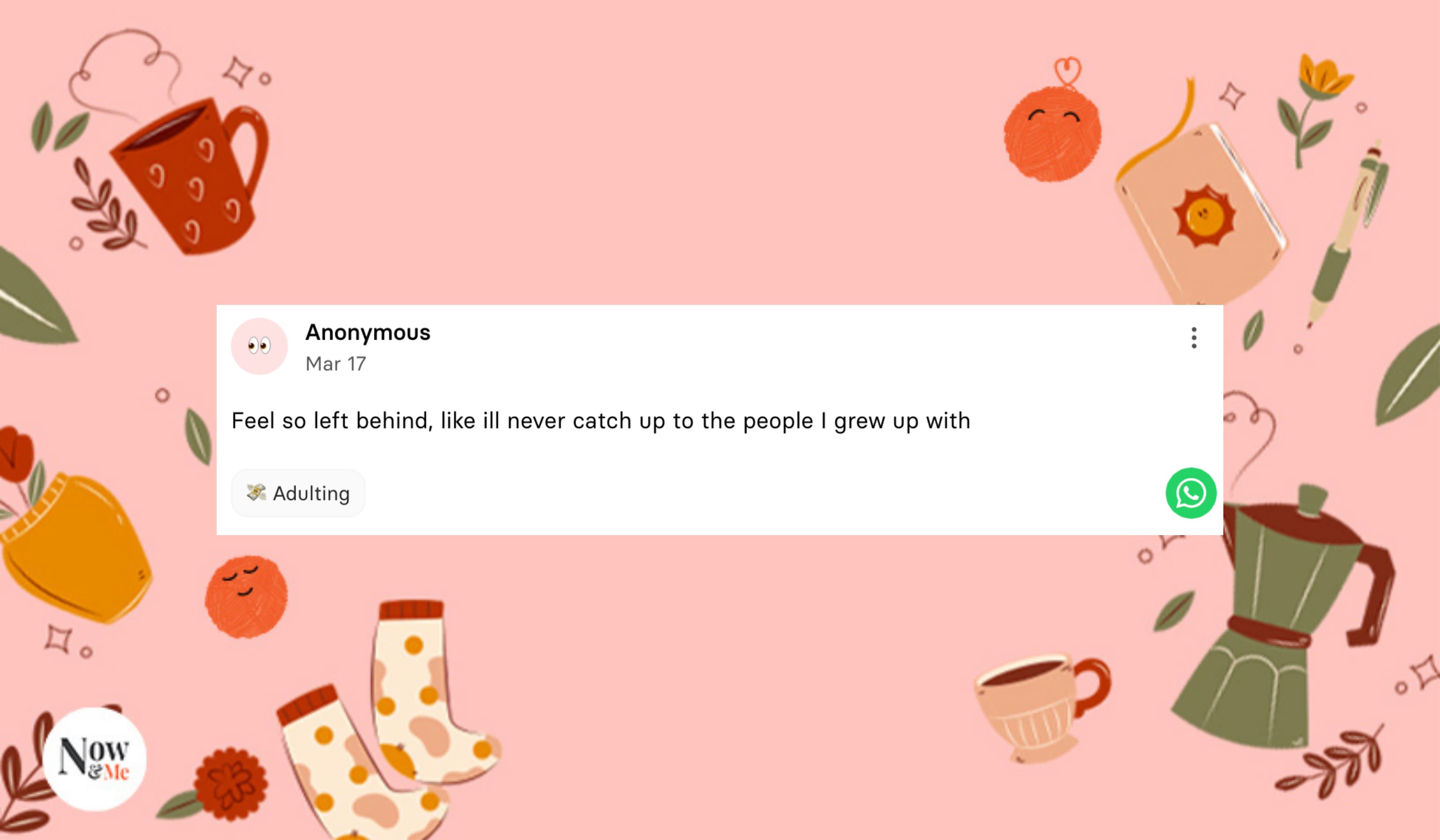 4. …or maybe it's about being grateful for learning in early life?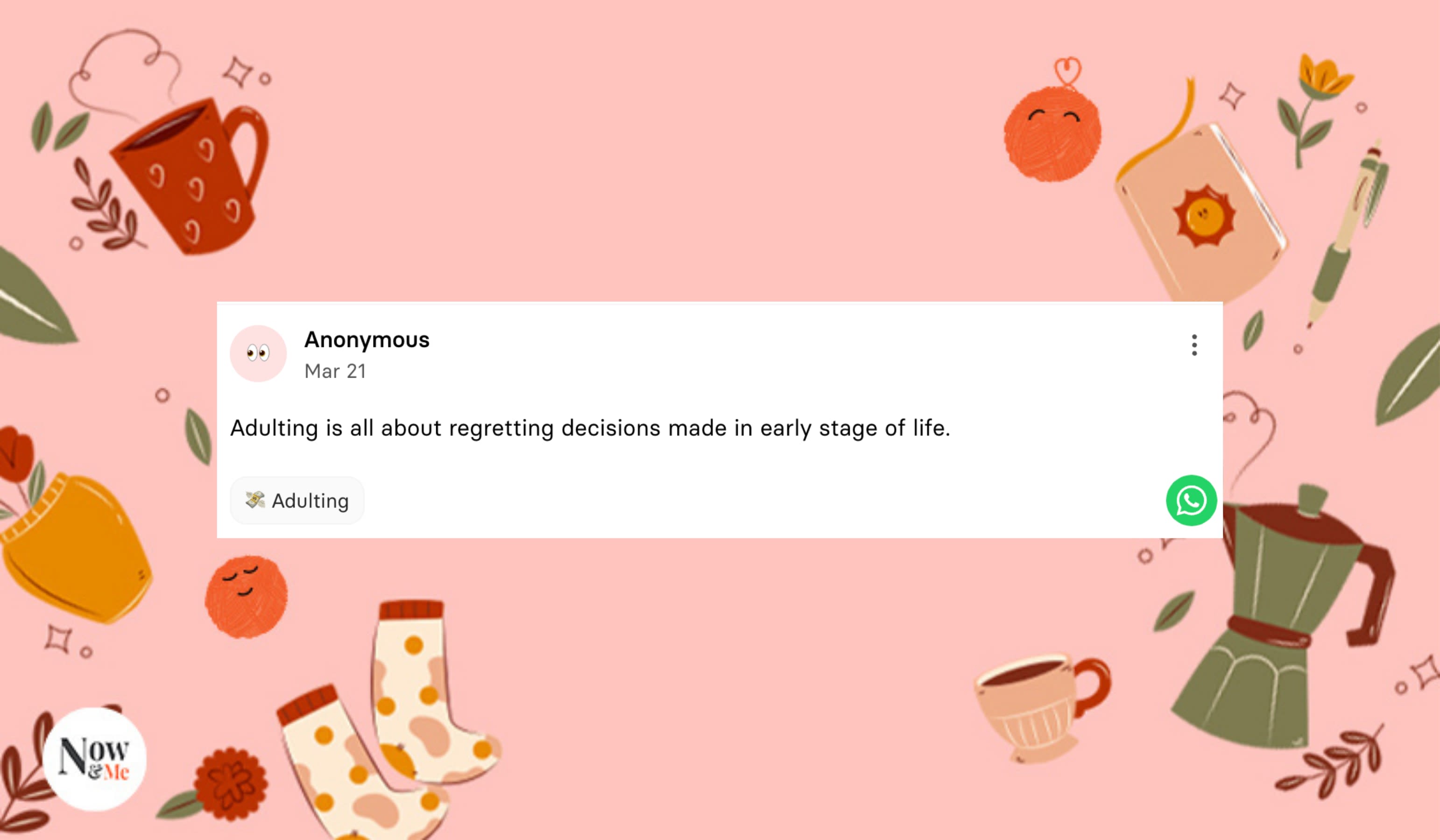 5. Unfortunately, everything isn't very sasta, sundar and tikau :(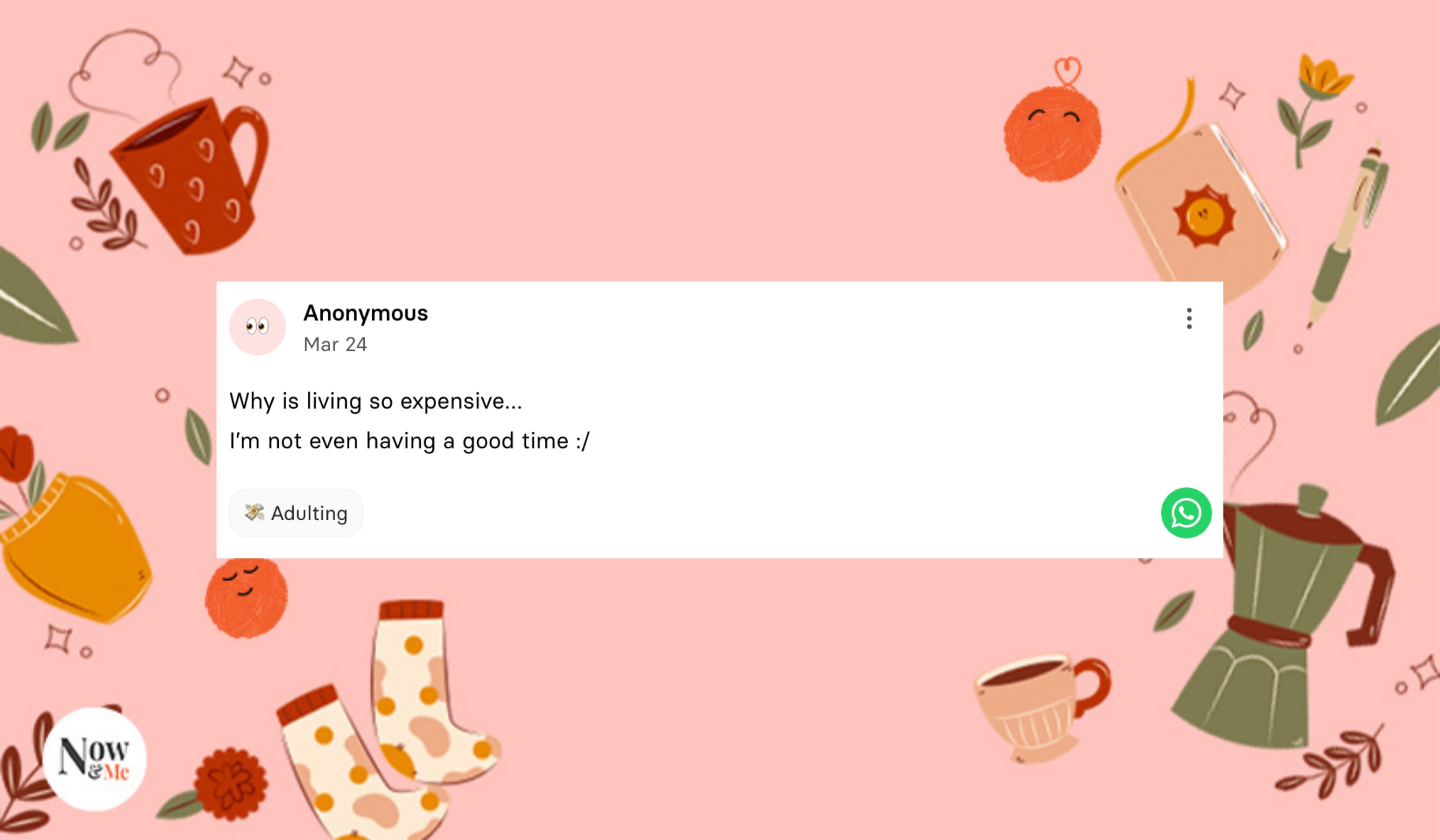 6. Take us back from where we started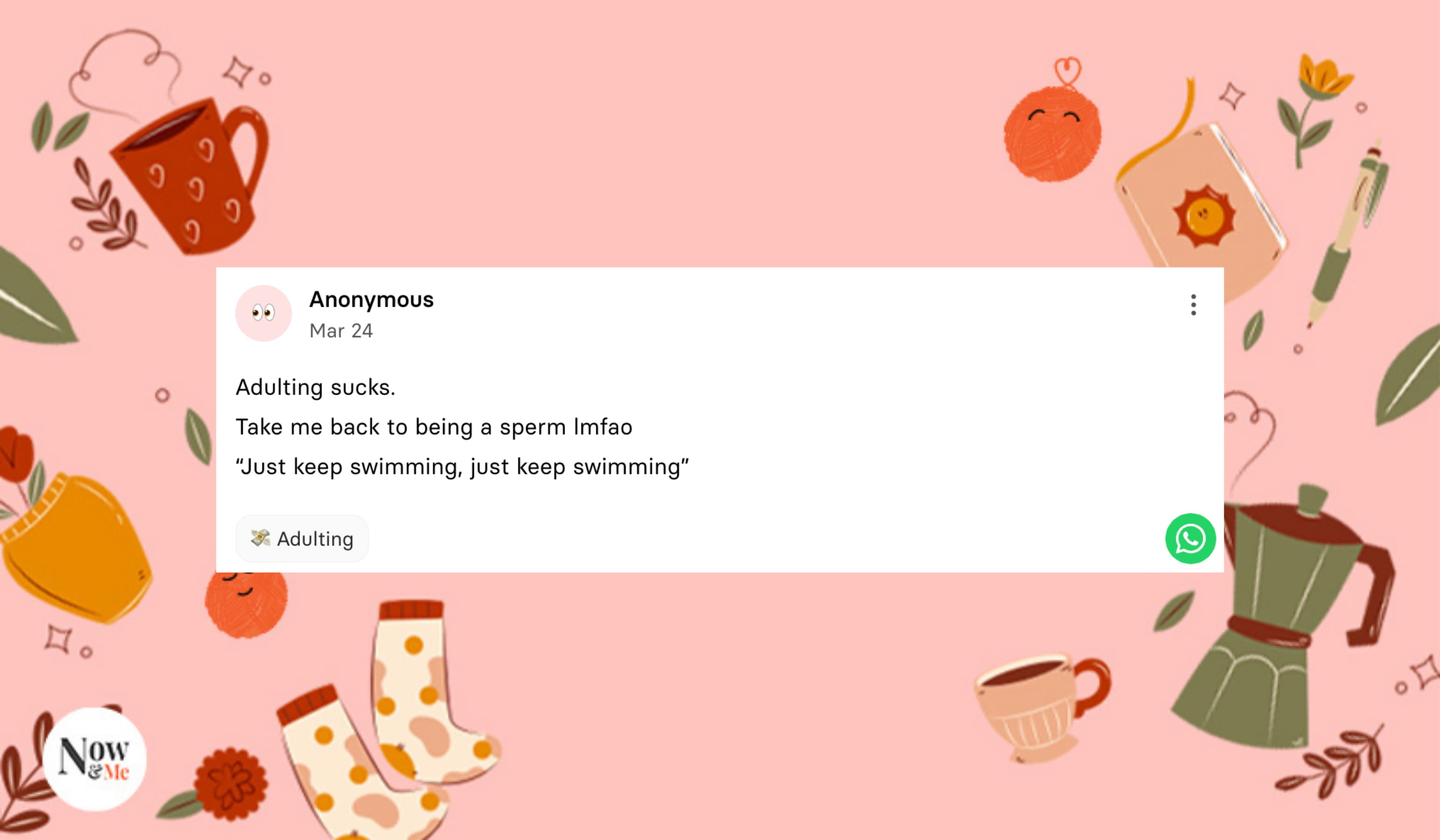 7. And adulting is also about obsessing over your own achievements <3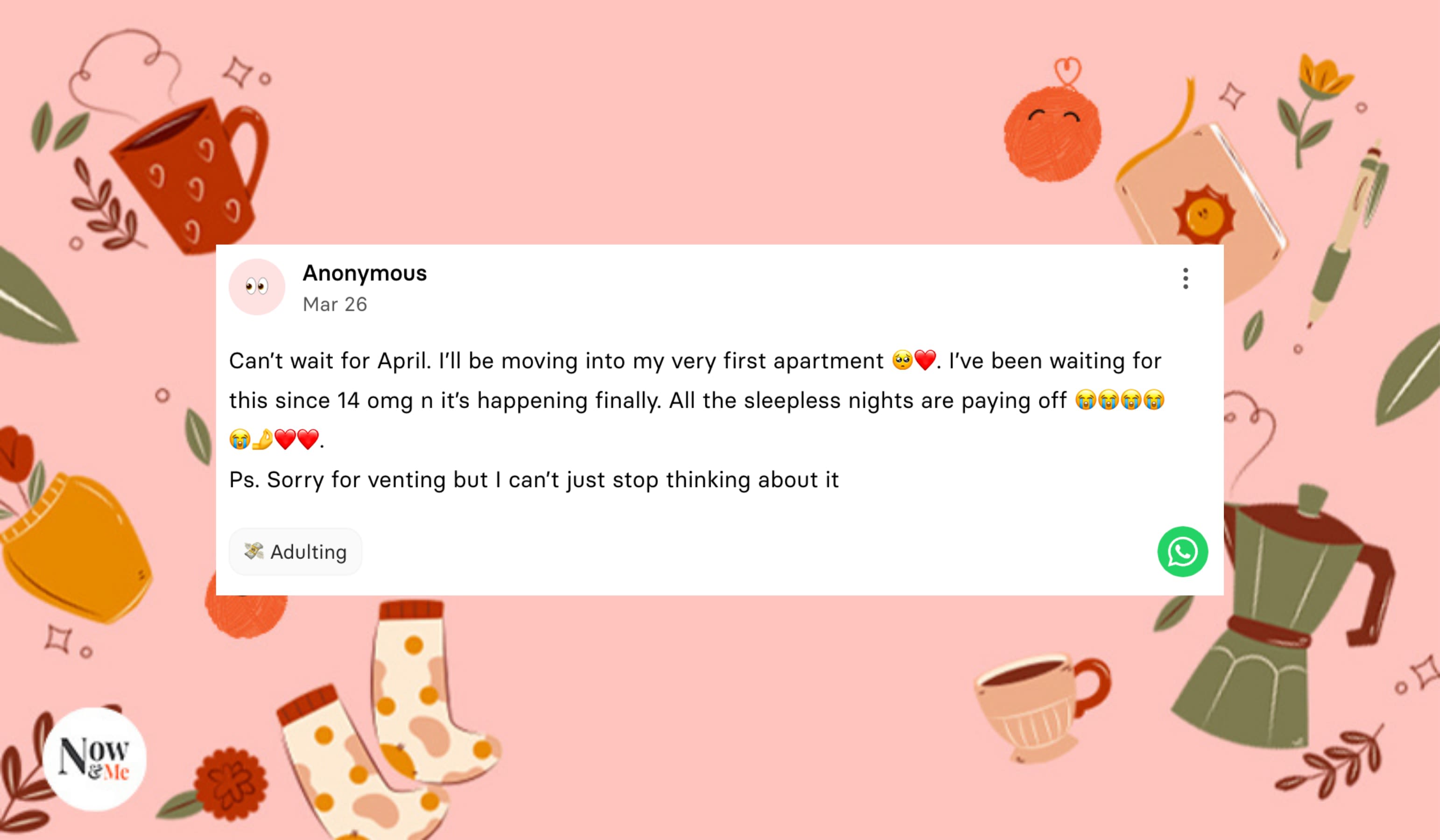 8. You're never too old for anything!
PS - Adulting doesn't mean that you can't be here, you're always welcome at Now&Me :D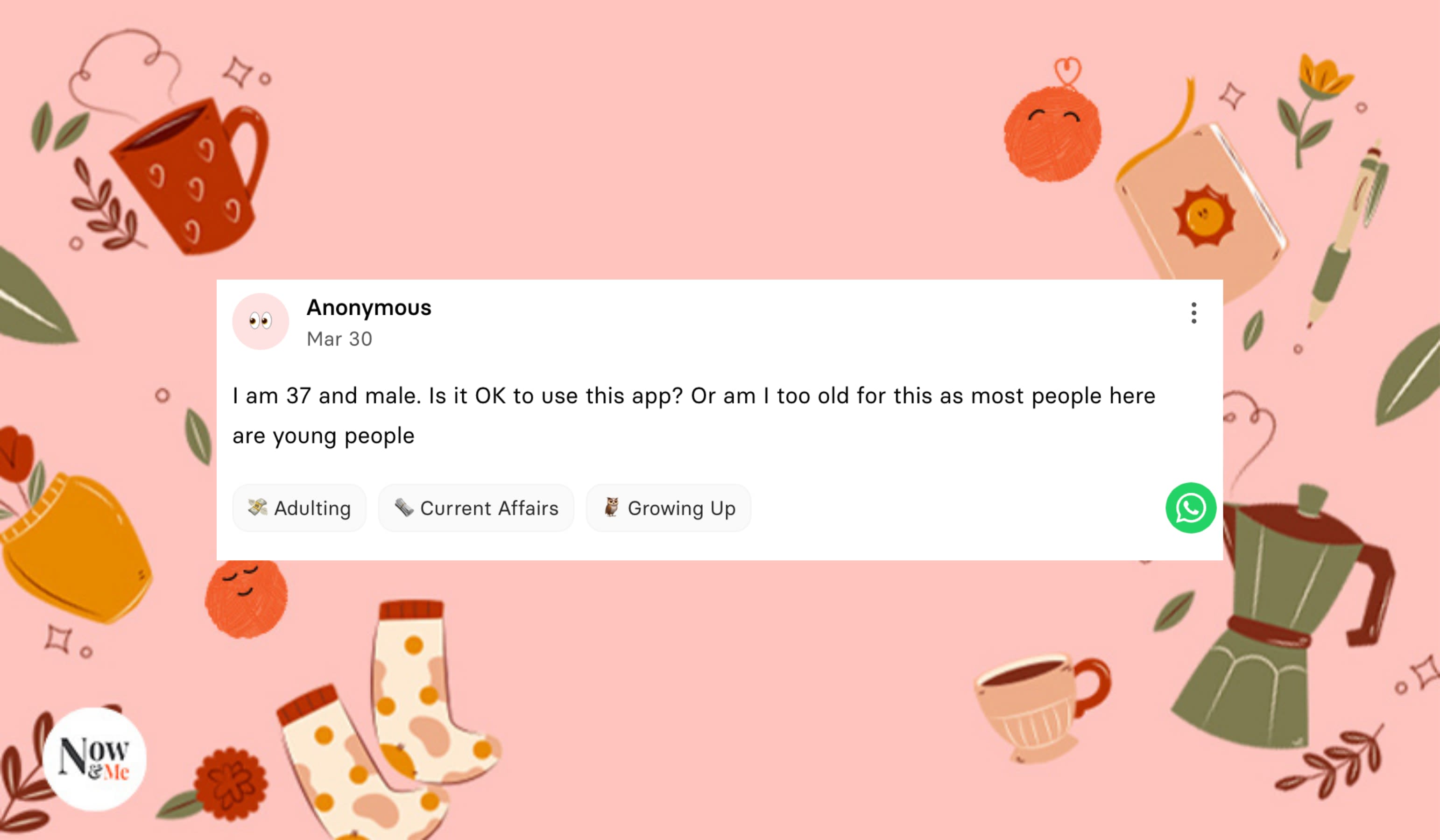 Survive Adulting with Now&me
It's only natural to expect monotonous and mundane routines after a certain point in your life, but adulting can sometimes give you the right kick to keep you moving! With all of its challenges, as well as the countless number of achievements, adulting doesn't have to suck as much. Here are a few tips that you can practise to avoid the blues of adulting -
Manage your finances, and keep a tight check on your expenses and savings.
Know the very basics of cooking so that you can prepare a meal for yourself, no matter what the situation is!
While you're hustling, make sure to take out time for yourself, as well as for your near and dear ones.
Don't forget to stay active, hit the gym or go for a brisk walk whenever you're free!
Manage your time wisely to cope with deadlines and your own extra hours of sleep on lazy days!
Lastly, don't forget that Now&Me is always glad to have you, and we have got your back. Download the app now for some more tips around adulting and more!