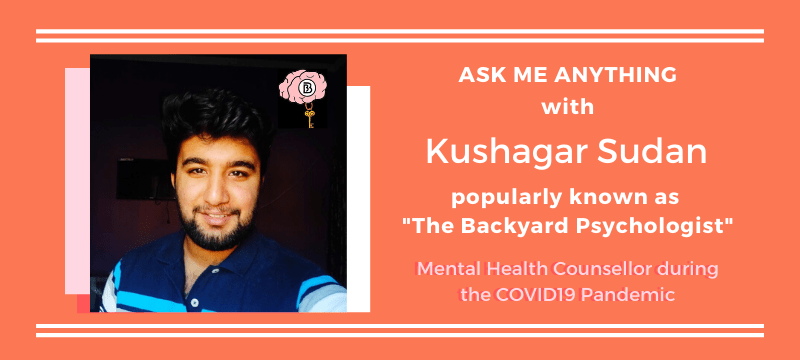 Ask Me Anything with Kushagar Sudan on May 1, 2020
@thebackyardpsychologist is currently pursuing his Masters in Clinical Psychology. He is also a certified cognitive behavioural therapy practitioner from the Academy of Modern Applied Psychology, Scotland.
Feel free to take his opinion and advice on anything and everything that has been bothering you.
It is an open discussion!
You can post your questions below by April 30, 2020 (Thursday)
@thebackyardpsychologist will be answering them right here on this thread on May 1, 2020 (Friday)
Asking questions shows strength, not weakness.
🧡 Ask away and stay informed! 🧡