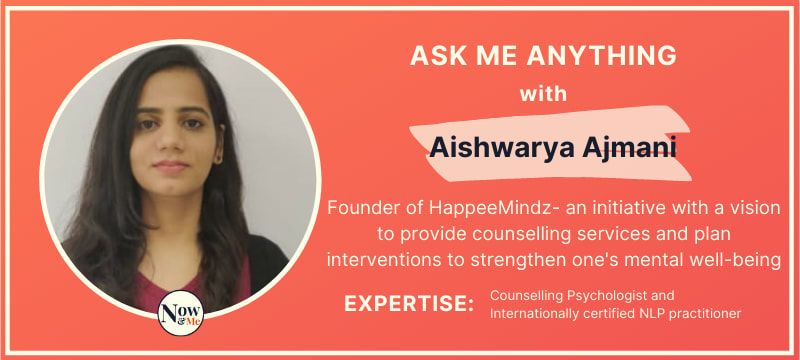 Ask Me Anything with Aishwarya Ajmani on September 11, 2020
@aishwaryaajmani12 is a Counselling Psychologist and Internationally certified NLP practitioner. She is the founder of HappeeMindz, an initiative with a vision to provide counselling services and plan interventions to strengthen one's mental well-being. She is associated with different corporates and marine institutes. She has been working to remove the stigma of seeking help for mental health issues by raising awareness. She has dealt with 500+ clients facing relationship issues, break up, depression, stress and anxiety, anger issues, grief, low self-confidence and phobia via online and offline counselling sessions.
Feel free to take her opinion and advice on mental well-being owing to the pandemic that has been bothering you. It is an open discussion!
You can post your questions below by September 10, 2020 (Thursday).
@aishwaryaajmani12 would be answering them right here on this thread on September 11, 2020 (Friday)
Asking questions shows strength, not weakness.
🧡 Ask away and stay informed! 🧡