Years of binge-watching comedy shows, cartoons, TV dramas, etc. We finally came across the great masterpiece, "The Office." The show has dirty, dry, and cheap humour to get anyone interested in one episode only. But one of the things that got us most attracted to the show was the romance between Jim Halpert and Pam Beesly. Their connection, conversations, support for each other when they had no one to talk to, and the first time Jim and Pam kissed, we loved everything about them.
Anyone who has ever seen The Office Season 1 knows the small gestures of love Jim showed for Pam. We all waited for multiple seasons to see the couple make their romance official. And finally, after office retreats, gut-punchers, and failed relationships, Pam and Jim made their way to one another.
Jim and Pam's relationship might seem a little less passionate to some people than other television couples, but there is something different about their relationship. So, let us tell you the top things that make Jim and Pam's relationship the best on-screen couple ever.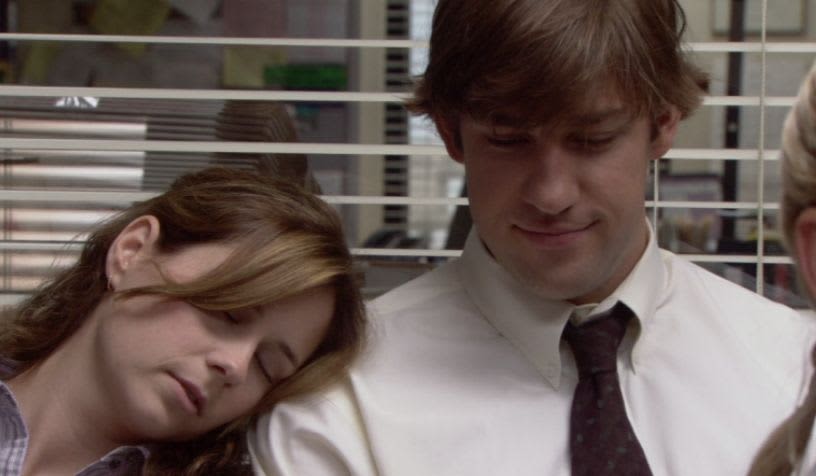 Moments That Made Us Idolize The Relationship Between Jim and Pam
1. They were best friends before they got together
The first few seasons of The Office showed us John Krasinski and Pam getting so close together but not following through with their relationship. The best part about their friendship was teaming up to prank Dwight, attending the Dundies together, and listening to songs in the Chili's parking lot. This part about their relationship makes us feel warm.
2. Supporting each other's dreams
Jim and Pam both had different plans for the future before working at Dunder Mifflin. Pam wanted to be an artist, and Jim wanted to start his own paper business. And when it came to following their dreams, the couple fully supported each other. The season finale also showed Pam following Jim wherever his new job took him.
3. The realistic "Couple Goals"
The best part about Jim and Pam's relationship was the realistic gestures between them. They did not go to any fancy dinner dates or crazy gift-giving. We did see a teapot gift with a hidden meaning in it. No great romance or power was associated with the couple like the other shows do.
4. Love is never perfect
In the final season, we witnessed numerous challenging moments in their relationship. However, despite the obstacles they faced both professionally and romantically, they emerged stronger. Even after all the misunderstandings, they believed in their love for each other. The primary takeaway from their relationship is that love is never perfect and inevitably accompanied by pain, heartbreak, and difficult phases.
5. Jim patiently waited for his love
Jim remained optimistic about finding his soulmate despite going through multiple relationships. There may have been moments where we doubted the possibility of this relationship becoming a reality. However, nobody entirely relinquished their faith. And at the end of the day, all we want is someone who would never give up on us.
What Pam & Jim's On-Screen Relationship Teaches Us
The compelling love story of Pam and Jim in The Office has imparted valuable lessons on love for all the dedicated fans of the show. With each passing season, their relationship gradually unraveled, capturing our hearts along the way. The genuine and wholesome nature of their bond left a lasting impact on many of us. Witnessing their journey made us all believe that this is what feels like to be in love.
Ultimately, their portrayal of love indeed teaches us valuable lessons that extend far beyond the realm of fiction.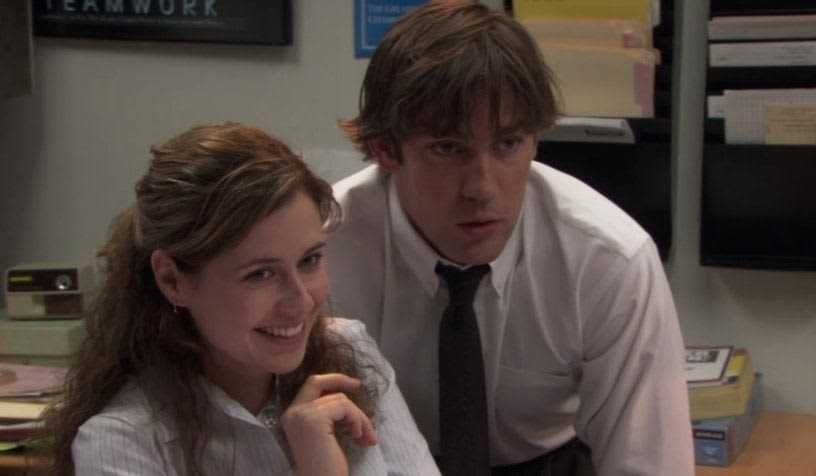 1. Love recognises the beauty that lies within
Jim and Pam's relationship instilled a belief in the power of love. It demonstrated that love enables one to see beyond mere physical appearances. Jim recognised the beauty that lies within Pam and looked at her like she is the most beautiful woman in the entire world. Indeed, beauty lies in the eyes of the beloved. Their love encouraged us to embrace our inner as well as outer beauty.
2. Love never gets tired of funny remarks
The funniest episodes of the office show us Jim and Pam's jokes and banter. Almost every episode shows their sarcastic exchanges. Teaching us that love also means laughing with one another. The true meaning of love is understanding and appreciating one another and talking to each other. Relationships are made great with good communication.
3. Love is rooted in real friendship
If you have binge-watched The Office, you would know that Jim and Pam's relationship taught us about the truest form of love as it stems from friendship, shared laughter, mutual trust, and genuine companionship. Friendship forms the solid ground upon which love can flourish, allowing for a deep understanding and a genuine connection.
4. Love is always patient
The Office taught us that love is not always rainbows and sunshine. Sometimes love is quiet, enduring and patient. When two people love each other, time and effort mean a lot. Pam and Jim's characters taught us that when love is real, no amount of time can ever make love fade away.
5. Love does not give up on the good
The most important lesson Jim and Pam's love story taught us is that love never gives up. Many times we find someone funny, understanding, or someone who gets us, but even then, we give up. Jim and Pam taught us that when one discovers true goodness in a person, it becomes important to not let go of that person. Despite all the challenges that may arise, just stick to that person till the very end because that is what love is.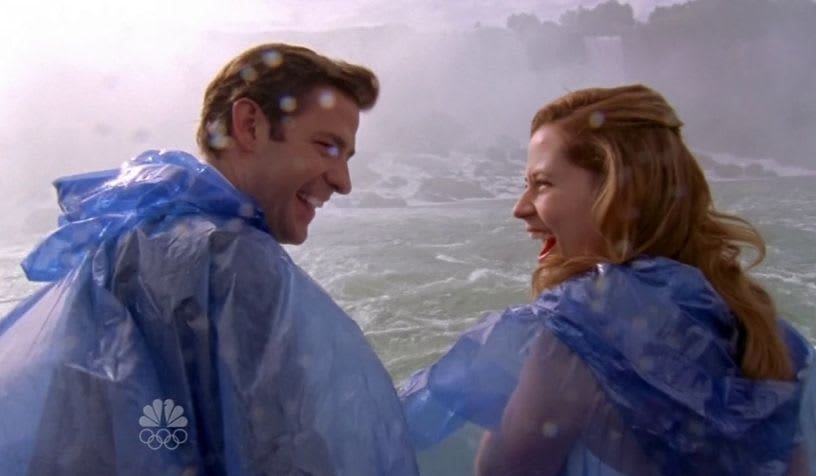 Talk About The Office On Now&Me
So, Pam and Jim gave us couple goals when very few couples could. Pam and Jim's relationship serves as a guiding light for all of us. By drawing wisdom from their journey, we can apply their lessons to our own lives and relationships.
Now&Me can serve as a valuable tool to complement the lessons learned from Jim and Pam's relationship, providing a real-time support network for individuals seeking to enhance their own relationships and personal development.
And if you want to maybe find true love like Pam and Jim, then sign up on our amazing platform Now&Me.
How Can Now&Me help?
Now&Me provides a safe and supportive platform to connect with experienced mental health and relationship experts who can offer you guidance and support.
Our peer community is welcoming, non-judgmental, and inclusive, creating a warm and supportive environment to share your thoughts and feelings.
You can interact with like-minded peers or seek guidance from experienced experts like therapists and life coaches, instantly. What are you waiting for? Download for FREE!
FAQs
The evolution of the nine-year relationship between Jim and Pam is quite possibly the greatest love story ever on television. In the finale of The Office season 2, Jim confesses his love for Pam. But Pam denies him because she is still with Roy. In season 3, after ending things with Roy, Jim finally asks Pam out on a date. In season 4, Pam and Jim are revealed to be dating.
Gen Z is the generation of children born between the years 1997-2012. The main reason is that millennials relate to jokes and characters more. Also, it is incredibly accessible, and Jim and Pam are straightforward characters to identify with. Most young men and women want to be a Jim and Pam (or men even like to be Dwight) but haven't realised they're a Ryan and Kelly just yet.
Jim proposed to Pam in the finale of season 5 at a gas station in New York City. Jim and Pam get married in season 6 of the show. The episode is divided into two parts, called Niagara. Jim and Pam secretly got married on a cruise to Niagara Falls. Later in the episode, they have an official wedding ceremony with all their friends and family.