The global pandemic hit us hard in the year 2020. Along with it also came the lack of understanding of its long-term effects on our lives, society, economies, and, most importantly, on our mental health.
Life in times of COVID-19 had a huge effect on the mental health of people in different ways. Entirely unpredicted. Some were visible, and some were not.
Coronavirus created a huge global crisis for mental health. Millions of people saw a negative impact on their mental health during the pandemic. This is why some experts believe the scale of this crisis won't be entirely understood for years to come. Some experts have also called out the COVID-19 pandemic as a bigger mental health emergency than a physical one.
Lockdown restrictions, no social interaction, and economic problems caused many people to fall under mental health issues. On top of this, not being able to find the right medical attention made things much more severe. Social restrictions have also caused many underlying mental conditions to worsen.
But, slowly and steadily, we have moved towards a stronger mental health strategy road, and many issues are being widely discussed and taken care of. Many un-understood problems such as loneliness, crippling anxiety, and uneasy feelings are all being taken under serious consideration.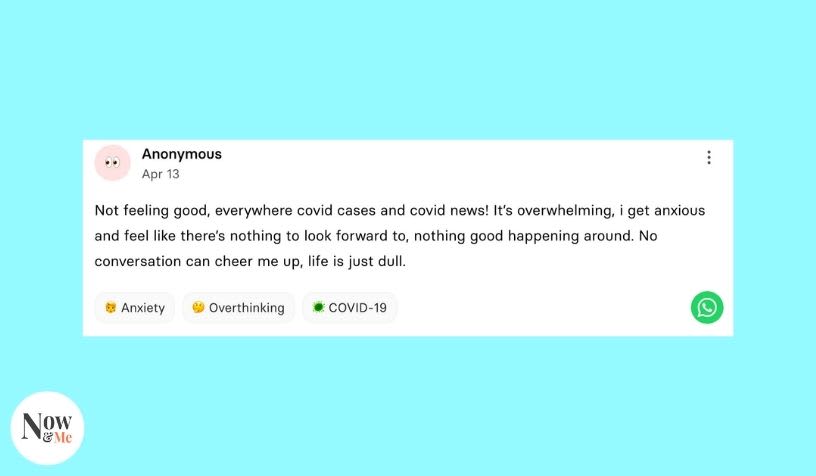 What is Covid Anxiety?
Throughout history, many pandemics have come and gone. But this one appears to be staying with us longer than anyone could have predicted. And with this, mental problems have risen. The most common one is anxiety issues. But why has this happened? This anxiety could have been caused due to physical, emotional, or even economic problems seen during the pandemic.
Post covid anxiety can be seen in thousands of people even though negative emotions were easily felt in the first few months of the pandemic. The main reason behind anxiety can be understanding personal fears. Even though vaccines have been made, it is still not clear how long it will take for people to feel safe in public.
Some of the main reasons behind increased anxiety rates are:
1. Social Isolation
Since the massive outbreak of COVID-19, governments around the world imposed lockdown and other social distancing measures. These did help in slowing down the positivity rate, but on the other hand, it increased human contact. Social isolation can easily cause humans to develop uneasy feelings, slowly falling into the trap of major mental illnesses.
2. Bubble Life
Due to the lockdown, a lot of us found an escape from people and others felt stressed. Lockdown increased the number of domestic abuse cases, suicide rates, and depression problems.
3. Financial Problems
Millions of people lost their jobs because of covid. And each time it felt things were getting better, a new-variants would emerge and take back the old problematic seat. Therefore, worsening global economies. These problems gave a huge rise to crippling anxiety in the general public.
4. Healthcare Service Disruption
The pandemic increased the need and lacked mental healthcare service availability. Even though the need for these services increased, there was no way to treat them because of lockdown, social distancing rules, etc. Because of this, governments and healthcare workers have learned lessons to focus more on mental health issues.
5. Stress
Stress has become a big part of our lives. From being stressed about exams to life decisions, it slowly harms us on the inside. Because covid stopped us from doing almost anything our way, many people became severely affected. Stress management strategies during COVID-19 such as yoga, deep breathing exercises, meditation, etc, helped people deal with their problems.
10 Ways To Cope with the COVID-19 Pandemic Stress in 2022
Whenever a crisis arises, it leaves you feeling empty and out of control. The covid crisis is one of the biggest anyone will ever see. This is why it is important to adapt to the evolving situations and make easy adjustments in our lives to keep our minds stress-free.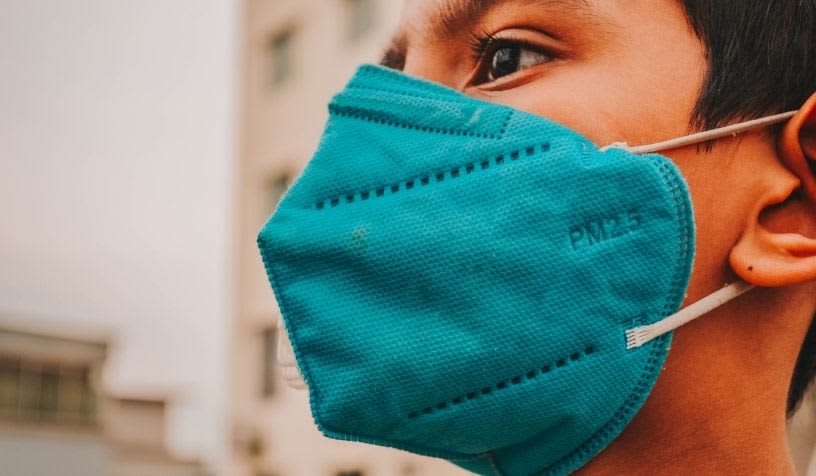 1. Don't Forget To BREATHE
When it comes to mental health problems, especially anxiety and stress issues, it is very important to stay calm and breathe. Why? Because when we face anxiety, our body freezes. So, the help of a simple and healthy burst of air can calm our nervous system and prepare us. Deep breathing exercises can help reduce emotional or physical bursts and activate mind soothing feelings.
2. The Right Timing Is Important
One of the best ways to avoid stress during or after the covid-19 pandemic is to avoid using mobile phones or TV before going to bed and right after waking up. Make a simple morning routine. It consists of activities such as showering, making coffee, making breakfast, or brushing your teeth. Do anything that keeps your mind away from outside problems. All these activities will help you start your day with a more positive approach.
3. You are not ALONE
Believe it or not, one of the most asked questions on the internet is, "how does anxiety feel like". Yes, you read it right! It is natural to feel stressed or anxious in such difficult times. One of the biggest reasons behind stress and anxiety is not being able to control stressful situations. We all feel differently, and situations can get a little scary, but remember to never feel afraid to ask for help.
4. Focus & Accept
It is very important to take care of yourself and make appointments with your doctor and therpost. Never let your mind get the benefit of the doubt that social distancing is harming you. It is only to protect you from the virus. Uneasy feelings can arise at any time of the day. Because of this, you need to stay on top of your game with a focused mindset and routine.
5. Feel Free To Ask For HELP
Many of us can feel scared or ashamed to ask for help, especially those going through mental problems for a long time. One thing to remember is most of the time; it's our fear that stops us. Post covid anxiety. Asking for help can easily bring joy to our lives and remove the burden from our minds.
6. Find Your MANTRA
A short and straightforward phrase can help you overcome the worst of problems. There's no magic when it comes to your mantra, but it can help you recalibrate for when anxiety spikes. Another tip is to replace 'but' with 'and', and let the magic happen.
7. Make Routines
A daily routine can go a long way. No matter if you are under a lockdown, it is always better to maintain order. If you can exercise, do it. If you want to read, then read. Want to paint? Do it. Practice meditation. Do anything that helps you get out of your crippling anxiety, or from a stressful mood.
8. Focus On Good
Isolation can make us feel not so kind towards ourselves. But always look on the bright side. How to overcome COVID-19 pandemic isolation? Text a friend. A lot of us feel alone and scared; help them by letting them know you are there. Small things can go a long way.
9. Stay Informed
Staying informed of the COVID-19 situation can help you prepare your mind accordingly. International organizations constantly send out how COVID-19 affects our daily life essay-related information, precautions one should take, etc.
10. Stay Socially Active
Social media is not all bad. It has its benefits. Suppose you are unable to find a healthcare specialist for stress management strategies during COVID-19 the pandemic. In that case, you can find help through social media because isolation can make you feel depressed and increase anxiety levels. Virtual connections, such as texts, calls, and messages, can give you a lot of support.
---
Share On Now&Me
COVID-19 has given the entire world a big fight. We all are thinking of what will happen next and when is this all going to end? The only thing we can do is stay informed, follow safety precautions, and help reduce the spread of the virus.
But if you ever need to find help for your medical problems, you can always find healthcare professionals on Now&Me.
We at Now&Me believe in making the world a better place. We help people find the right attention they need at the right time.
---
FAQs
1. How To Overcome COVID-19 Anxiety?
The COVID-19 pandemic has us all feeling lonely, anxious, stressed, and isolated from our loved ones. Because of the social distancing norms, everyone is required to stay home. Therefore, increasing anxiety levels. But many things can be done to reduce this. Do things that help you stay healthy. Different vaccines are available, so go and get one. Try eating clean food, exercise, and develop a side hobby to keep your mind distracted. Anxiety levels can also be reduced with the help of meditation, yoga, stretching, etc.
2. How Long Does Post Covid Anxiety Last?
The correct period for post covid anxiety entirely depends on the person suffering from it. We all have different ways and time frames to cope with problems. One of the fastest ways would be to create a mantra for yourself. This will help you feel better with uneasy feelings.
3. How To Get Rid Of Post Covid Anxiety?
Some of the best ways to reduce and completely get over covid anxiety are with family support, medications, and even exercises such as yoga; a person can speed the recovery process. A lot of medical professionals also recommend changing daily lifestyle activities. This can include the smallest of tasks such as eating, walking, and sleeping schedules.