Our expectations for love, passion, and relationships are shaped by movies, and everyone knows it! Don't we all want to have a Jai Singh Rathod who would sing a sweet Kabhi Kabhi Aditi Zindagi Mein Yunhi Koi Apna Lagta hai to cheer us up when things don't go right in our lives?
Some of us fantasise about a passionate affair like Ram-Leela, while others daydream about a love story like Ishaqzaade, where they love until death do us apart. So, for all our romantic cinephiles, film geeks and Bollywood movie buffs, we have compiled a list of the 8 best romantic Bollywood movies that will melt your hearts and make you fall in love with the idea of love all over again.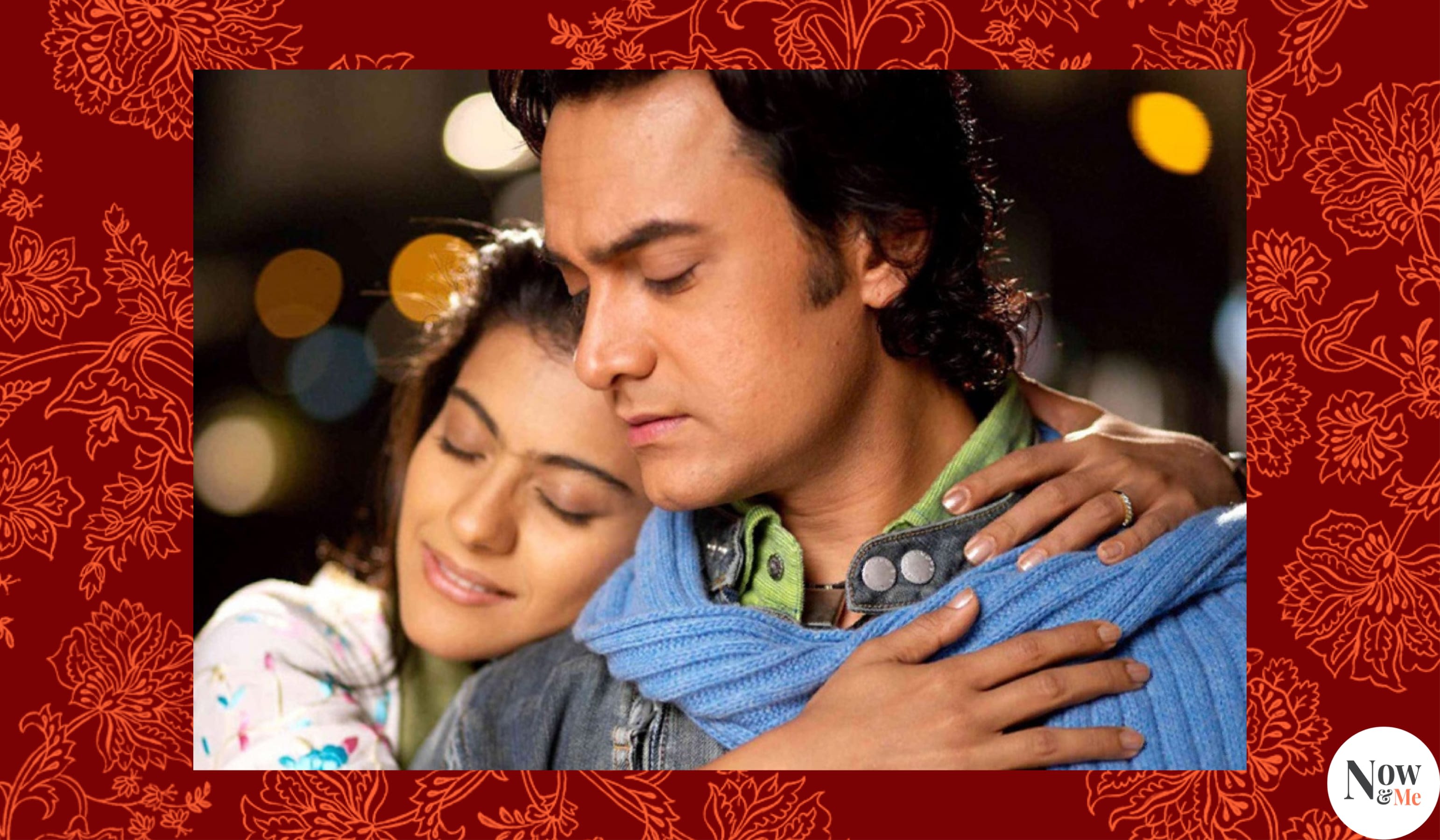 8 Romantic Bollywood Movies That Will Melt Your Heart
1. Wake Up Sid
If you are looking for a sweet and refreshing love story with less drama and more wholesomeness, Ayan Mukherjee's Wake up Sid tops the charts.
'Wake Up Sid' is the narrative of Sid Mehra, a spoiled, irresponsible privileged youngster who is taught the essence of life by Aisha, a Calcutta-based aspiring writer. In the movie, Konkona (Aisha) deals with Ranbir (Sid) as a mature, understanding lady in love with a naive, innocent boy. The film depicts how two individuals can pull each other up, encourage each other to pursue their passions, and support each other to become the best version of themselves.
Aisha and Sid's lovely, small, fun moments will make your heart sing every now and then. Despite the fact that there is no intense, passionate love displayed in the film, passion seems to ebb and flow within the gentleness of their love for each other.
My favourite song from the movie: Iktara
2. Dum Laga ke Haisha
This film showed us how two people who have been compelled into an arranged marriage might fall in love. Prem Prakash Tiwari, played by Ayushmann Khurrana, marries Sandhya (Bhumi Pednekar) under family pressure but never considers her his wife, so they call off the wedding. However, when the judge compels them to stay together for six more months before filing for a divorce, they begin to understand each other and eventually fall in love.
Dum Laga Ke Haisha has exceptional cinematography and direction. It becomes too close to your heart since it lacks the pompous show and drama of modern-day Bollywood movies. Instead, it focuses on the essence of reality and the everyday lives of a newly-wed middle-class couple who have barely known each other before marriage.
My favourite song from the movie: Moh Moh ke Dhaage
3. Masaan
Masaan, starring Vicky Kaushal, Richa Chadha, Sanjay Mishra and Shweta Tripathi, is one of the best romantic Bollywood movies available on Netflix and Hotstar. It is a gripping love story that reveals the purest and most rustic aspect of love. As they deal with personal traumas along the River Ganga, four people encounter prejudice, a strict moral code, and a cruel caste structure.
A low caste lad madly in love, a daughter racked with remorse over a sexual relationship that ended in tragedy, a forlorn father with failing morality, and a lively child yearning for a family, longing to leave the moral structures of a small-town interferes along the Ganges.
The film beautifully interweaves four entirely different yet similar lives through many strands of emotions, all of which are brought together by one overwhelming emotion: the desire for love.
My favourite song from the movie: Mann Kasturi
4. Veer Zaara
We love it. Our parents love it. Our grandparents love it.
A movie that ties all generations across the two nations together, Veer Zaara is a love saga that shows us the epitome of love and how love knows no boundaries of countries and waiting knows no limit of time.
Veer Zaara is a movie about the sheer power of sacrifice and love. A classic love tale blossomed between Veer, an Indian man, and Zaara, a Pakistani woman, under the tense circumstances between India and Pakistan. But, despite their pure and heavenly love, fate had other ideas. This one-of-a-kind film shows how time tries and tests love but fails to demolish it.
My favourite song from the movie: Do Pal
5. Goliyon Ki Rasleela Ram-Leela
Ram Leela is an epic drama set against the backdrop of a lawless Gujrati village that eloquently portrays wild and untamed love. Ram and Leela come from two families who have been bitter rivals for years. But that didn't stop them from falling in love.
Sanjay Leela Bhansali's stunning visuals, costumes, dance sequences, song selection, and riveting dramatic countryside love story will transport you to another universe in just a few hours.
My favourite song from the movie: Ang Laga De
6. Fanaa
Fanaa is a love story that was penned as a love story, staged as a love story, and played as a love story. Rehan and Zooni have undeniable chemistry. Their connection is brimming with vigour. And I can only appreciate the director and performers' ability to portray an all-consuming and truly intense love relationship in such a meaningful way despite the constraints of Bollywood - where not even a kiss on the lips is permissible.
Kajol plays Zooni in this film, a blind but optimistic lady who aspires to be independent and explore her life without being constrained by her impairments. Amir plays Rehaan, a tour guide who falls head over heels for Zooni the instant he sees her. Although Zooni's life was turned upside down when she learned that Rehaan had died in a terrorist assault just before their wedding, the film and their love story do not end there.
My favourite song from the movie: Chand Sifarish
7. Parineeta
Parineeta is a 2005 Indian melodic romance drama film based on Sarat Chandra Chattopadhyay's 1914 Bengali novella of the same name.
The film centres around Lalita and Shekhar, two neighbours with very different status, similar to Dev and Paro in Devdas. The two besotted pals were raised together, and as they grew older, their feelings for each other grew stronger. However, circumstances cause misunderstandings and put their love to the test. Observe how love and trust triumph over Shekhar's father's wicked plots in this beautifully directed period drama.
My favourite song from the movie: Piyu Bole
8. The Lunchbox
The lunchbox is a simple yet moving love story of a middle-class widower and a lonesome wife struggling to find love in her marriage. They fall in love as their fates intertwine. The sentiments of friendship, caring, sacrifice and unconditional love between two strangers who fall in love are beautifully captured in this film.
Ila is a young wife who wants Rajeev's attention and is trying to figure out ways to rekindle the romance in her marriage, one of which is preparing delicious lunches for her husband. She sends the lunchbox through Mumbai's dabbawalas, a dynamic network that picks up and delivers lunches from eateries and residences to office workers. The lunchbox Ila makes for her husband is sent to Saajan, a widower set to retire from his profession as an accountant. As they relate recollections and incidents from their own lives, exchanging messages sent back and forth with the lunches sparks a bond between the two.
My favourite song from the movie: Saajan
Share on Now&Me
Talk about your favourite films and serials, your favourite characters and reflect on your emotions after watching a movie that touched your soul, all in a safe space where you can share your thoughts anonymously.
Now&Me provides a safe and supportive platform to connect with experienced mental health and self care professionals who can offer you guidance and support.
Our peer community is welcoming, non-judgmental, and inclusive, creating a warm and supportive environment to share your thoughts and feelings.
You can interact with like-minded peers or seek guidance from experienced experts like therapists and life coaches, instantly. What are you waiting for? Download for FREE!